The hype surrounding this book and the new movie is incredible. Especially since NASA announced 2 weeks ago that they had found evidence of running water on Mars (if you don't know about it, click
HERE
). As such, I decided to finally read The Martian, just to see what all the fuss is about.
LOVED IT! What an amazing book! I don't want to give anything away here, so I am trying to make this post spoiler free...and it won't be easy! I want to tell everyone everything abut it, every detail, but I do not want to ruin the story for you. All I will say is that you really ought to read this incredibly believable book!
The main character, Mark Watney, is a botanist and engineer who has been sent to Mars, but ends up being left behind (NOT a spoiler...you can see it from the back page of the book, on the GoodReads description and on the first page of the book!). The story is centred around his survival, and that of the people who care about him - his crew, NASA, and all the "little people" there who are trying to help save him. As a character, I found him to be incredibly funny. We learn that it is one of the reasons he was chosen to go to Mars in the first place, to help keep morale up.
I really had to try to contain my emotions when reading this, but Mark really brings us through them all. Sadness, loneliness, despair, joy, confusion, shock...you name it, this book has it. It truly has everything you could want. It is now one of my favourite books and I cannot wait to see the movie...pity I have to wait for so long!
Star rating: 5 from 5 - a real must-read adventure of a lifetime!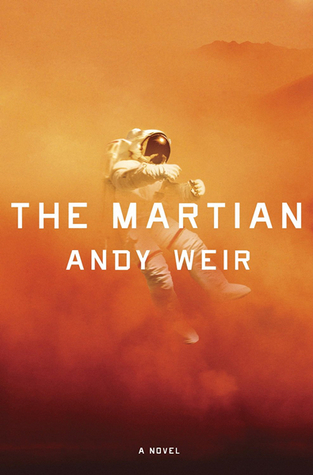 You can find out more information about this book by following this link:
https://www.goodreads.com/book/show/18007564-the-martian